Life at Seacliff Manor is a new experience each day.
Discover the freedom to live amongst a vibrant senior living community in Leamington, with the comfort of knowing assistance is there should you need it. With options for independent supportive living, and assisted living, you choose the level of support that suits your needs.
Experience the difference- where our passion for healthy aging and service are seamlessly combined to support your retirement lifestyle. From simple pleasures like enjoying a variety of menu choices with family and friends, to living well, with a recreational events calendar designed to enhance your mind, body and spirit. Comfort and security are seamlessly integrated for a worry-free lifestyle. We are here offering senior living support when needed and to add a little zip to your day.
Why Seacliff Manor? Why Now?
A selection of private suite accommodations available
Access to lounges, bar, outdoor patio, exercise room
Visiting with your neighbours while social distancing
Open concept dining featuring a variety of menu options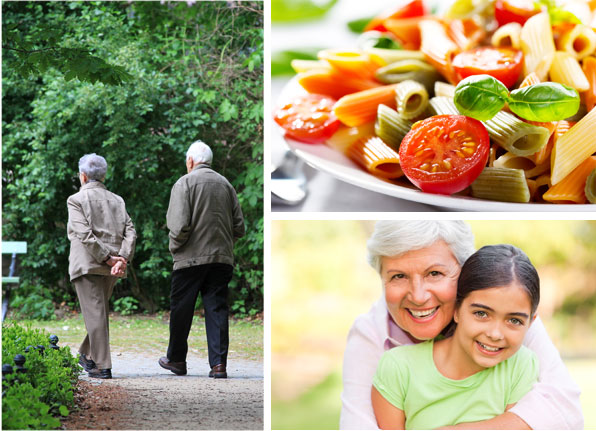 Life at Seacliff Manor has been very enjoyable so far. We have met other residents and have enjoyed socializing with them at events like the Wine & Cheese Social and Craft Club. The staff makes us feel very comfortable living here.  They allow us to live our independent life, but give us a lot of attention when we are in need of anything. The overall environment is very welcoming. We can't wait to meet everyone as they move in!
- Grace Agovino
Being the first resident at Seacliff Manor was an interesting experience. It's nice to get to know each resident as they move in here. The environment is so nice and fresh! Everyone has a smiling face and is very helpful. The food is very good too. They served my favourite meal last week – roast beef & mashed potatoes; it was so tender! I'm really enjoying living here!
- Allan Cranston
Making the decision to move to a retirement home wasn't easy, but once my Dad visited Seacliff Manor, he knew that this wasn't like any other retirement home. His room is so spacious and bright, and when I join him for dinner or supper, the meals are delicious! We've had several family events at Seacliff Manor, including a birthday party and a family dinner, and the staff have been very helpful and welcoming. I've attended many of the special events at Seacliff Manor with Dad and it's great that the residents and their families have so many options for entertainment and socialization. The staff seek resident input on different aspects of life at Seacliff Manor, so Dad has a voice on things that are important to him. I'm glad he chose Seacliff Manor as his retirement home.
- Lisa Cranston
I am very happy knowing that my grandparents are able to call a place like Seacliff Manor their home. From their wonderful amenities to the beautiful facility and exceptional staff, this place really does embody what families are looking for when trying to find a new home for their elderly loved ones. The atmosphere is very family friendly and the staff really do go above and beyond to ensure the tenants are happy and always feel like they are at home. I do believe this is what the owner set out to achieve, being a very family orientated man I think this is what he envisioned when he decided develop this home. All in all I can say that I'm very pleased with the decision my grandparents made and glad they get to call Seacliff Manor their home. Piece of mind for myself is knowing that they are also very happy.
- Marlo
I have lived at Seacliff Manor for one year now and I must say the staff are warm and caring.
These are my wind down years after working full time at the hospital and part time on the family farm. This is my home now and I take pride seeing it succeed
- Lois Cavers
The staff members are well-trained. Life is a learning experience and I am certain that tending to our varying needs is not only a serious responsibilty but also a challenge. They do so with professional respect, compassion and quite often a much needed sense of humour. I am thankful for each one of them
- Maeve Omstead Johnston
Moving into Seacliff Manor was not only an amazing decision but one that would allow us to be together and enjoy the amenities they offered. The food, the facility and the staff are absolutely wonderful. We knew the moment we moved in that this was meant for us. We would not want to be anywhere else. Thank you Seacliff Manor.
- Bernice & Chuck Rawlings